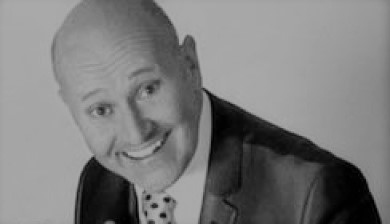 Jed has appeared many times on T.V. and Radio, including Sky T.V.'s "THE NEW COMEDIANS", Central T.V.'s "JOKER IN THE PACK" with Marti Caine, "POT OF GOLD" with Des O'Connor, "MY KINDA PEOPLE" with Michael Barrymore.
He also won BBC 2 T.V.'s "The Weakest Link", and left presenter Anne Robinson speechless for once.
His energy and enthusiasm combined with lightening quick ad-libs and topical bang up to date material ensure that every function is always a huge success, and make Jed one of the most sought after comedians in the country.
Jed is unique in that he can turn his hand to anything in comedy; this led to him appearing at The Labour Party Conference in Blackpool 2002 with Tony Blair and Bill Clinton in attendance. He can personalize his material especially for the client, which is why he hired regularly by some of the U.K.'s biggest blue chip corporate companies including The Royal Bank Of Scotland, British Telecom, Volvo Trucks U.K., to name but a few.