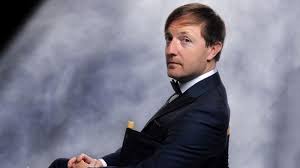 More than a stand up comedian – he's an intrepid social commentator and political protagonist on a mission to liberate minds with the power of comedy.
Dublin-born Andrew Maxwell shot to fame when he was crowned Channel 4's 'King Of Comedy'after performing live for four weeks in a Big Brother style house with a bunch of housemates that were made up of other new comics and three veterans of the art, all vying for the prize via a public vote. The prize for winning this prestigous award was the opportunity to make a pilot show for his own Channel 4 series.
Renowned for his sharp, fast paced streams of consciousness and well observed retort, Maxwell builds the crowd by challenging the controversial or taboo. He engages any audience he faces with a myriad of subjects and lures them into his riotous world.