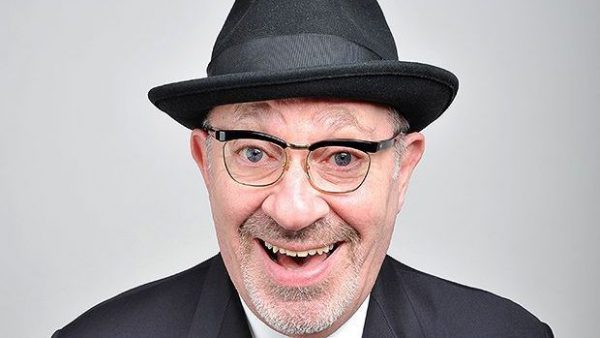 When a legend reaches a certain point in their career, it's time to ease up on doing legendary things and reflect on an exemplary life. Sol Bernstein has reached that point, and he invites us to listen to his tales of the high life with the biggest names in showbiz, musings on how the world has changed, and being just an ordinary Jew with world-beating wit, unbounded talent and death-defying chutzpah.
But despite such a life, Sol has suffered an unforgiveable injustice. Heard of Elvis Presley? No? How about The Beatles? Really? Ok then, surely Marcel Marceau? Good. Well Sol Bernstein  launched the careers of these greats and many more, and what did he get for it? Nada. Nothing, not even a 'thank you'. But having escaped the Pogroms in Russia and the Nazis in Germany as a child, Bernstein is no stranger to pain, and hardships – in all their forms – have made the man what he is. Such struggles – be they life-threatening or merely female nagging – give Sol Bernstein not only the inspiration to face each new day but the material for his limitless supply of comedy shtick. The resulting performances – not to mention charisma alone – have given the man good reason to enjoy fame and build friendships with, among so many, the likes of Burt Bacharach, James Brown and Harry Hill.
He's got so much to say and – being now in his 80s – so little time to say it. Catch this legend and genius while you still have the chance.
Singer, dancer, comedian, magician, actor and musician Sol Bernstein was born in Ukraine. Having been rated Best Triangle Player by Miles Davis, Louis Armstrong and Duke Ellington in the 1950s, he went on to perform across the globe at venues such as The London Palladium, New York's Carnegie Hall, The Paris Olympia and Caesars Palace in Las Vegas. Besides his work with Elvis, The Beatles and Judy Garland, he's also been friends and worked with greats such as The Rat Pack, Lenny Bruce, Jack Benny, George Burns and Milton Berle. He also played for Miles Davis. Now in his 80s, he still performs at all the top UK clubs.