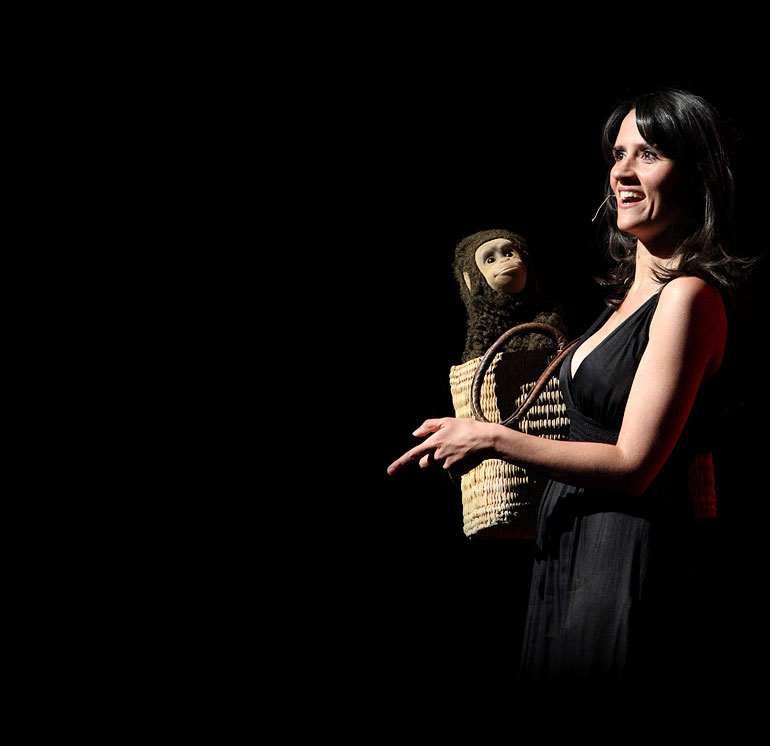 Unusual that a girl with a first class degree in philosophy should have become a stand up comedian as a ventriloquist, but actress Nina Conti started doing stand-up in January 2002.
Nina takes ventriloquism away from traditional family entertainment towards something more edgy. Her own clean-cut image and Monk's cutesy appearance cannot disguise his basic animal needs and a less than wholly innocent outlook on life.
Her TV credits include Ant and Dec's Saturday Nigt Takeaway, Loose Women and many more…
Nina is surprising, entertaining, utterly convincing and down right hilarious.
As a corporate performer the show is unique, involves a bit of audience participation, and generally just humour filled fun that never fails to impress clients.