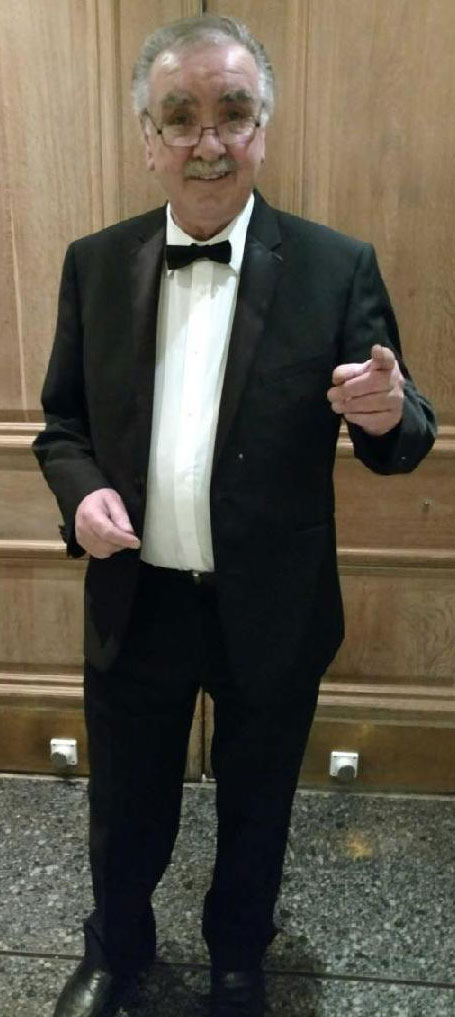 Mike Farrell rates among the top after dinner comedians on the circuit. Highly regarded and respected within the business he is a true professional at all times, and known for his ability to perform to either all male or mixed audiences. There are no props, no gimmicks, just excellent material and the professionalism to put it across.
He is an ideal comedian for sporting dinners where he has worked successfully alongside all the top speakers and the famous names, which has meant he has become a personal favourite for many of them. The list is endless and but includes: Sir Geoff Hurst, Kevin Keegan, Ian Rush, Bryan Robson, Paul Merson, Ray Parlour, Lee Sharpe, Matthew Le Tissier, Jimmy Greaves, Gordon Banks OBE, Sir Ian Botham, Alec Stewart OBE, Graham Gooch, Phil Tufnell, Phil Bennett OBE, Ben Kay MBE, Martin Bayfield, Willie John McBride MBE, Frank Bruno OBE, Barry McGuigan MBE, John Parrott MBE and many more.
Mike is also asked on a regular basis by current sporting personalities to be the guest comedian at their testimonial and benefit dinners. He is always very much in demand for company golf day dinners, where many companies have been so impressed they book him again the following year. He is also popular at golf clubs for captains dinners, charity dinners and cabaret evenings. He is perfect for Rotary and Round Table dinners and is booked in all areas of the country for these type of events, in particular because he can tailor his material to suit the audience and bring a personal touch with his performance.
Having entertained the Institute of Directors and many individual companies at their annual dinners he is also an ideal choice for corporate events. Mike Farrell, "The Yorkshire Comedian" is an entertainer with a proven track record on the after dinner circuit.