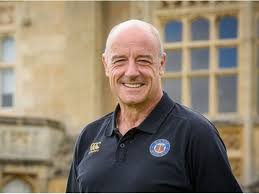 David Trick represented England at every level, from under-16's through to International. He joined Bath in 1978 whilst still at school and played almost three hundred games, scoring 191 tries. David also briefly ventured into athletics and was the National Junior 100m sprint Champion with a best time of 10.4 seconds. After this brief encounter, David decided that he was a rugby man at heart.
He toured Argentina and South Africa with the England team and played twelve games (scoring eleven tries) between 1980 and 1986.
David is a light hearted after dinner speaker and never fails to entertain with his stories and charm. The upmost gentleman, his feedback is consistently outstanding from all audiences.