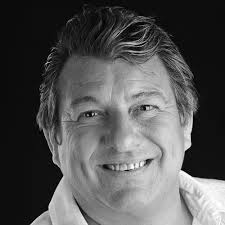 Austin Knight is a scriptwriter and superb after dinner comedian in the UK. He is a very versatile performer with many years of experience in the business.
Early in his career, Austin Knight was firmly established as a regular support on the cabaret circuit and worked with the likes of Neil Sedaka, Bill Haley, Martha Reeves and many more during the halcyon seventies era, when the cabaret boom was in its heyday.
Towards the eighties, when impressionists became unfashionable, Austin developed a "stand-up" act featuring topical news items of the day, a wry glance at life and also honed to perfection his now famous "Drunk Routine" which is much requested by audiences and organisers alike.
Having also written for TV & Radio, compiled scripts for Tommy Cooper, Les Dawson, and many more, Austin has also appeared in Coronation St, Krypton Factor, Sandbagger, Taggart, Fallen Hero, Crib the Detective, the list goes on and on.
Today Austin concentrates his time as an after-dinner speaker and has more recently become a firm favourite entertaining cruise ship passengers. He is able to work either super clean or cheeky, depending on what the audience requires.