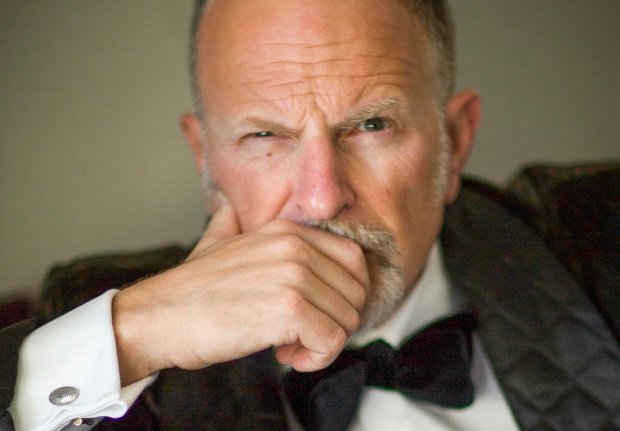 Simon is one of the UK's most respected and established comedians. He is a regular on TV and radio and particularly popular on the corporate and after dinner circuit. His TV credits include two appearances on BBC One's Live at the Apollo, one on Michael McIntyre's Roadshow, and a season of Channel 4's Stand Up for the Week. On BBC Radio 4, Simon Evans Goes to Market, with a fifth series going out in April 2019, delights audiences with his witty and insightful take on the unpromising comic territory of economics. He is also a regular on Radio 4's The News Quiz, and wrote and hosted eight series of the news satire, The Way It Is.
His live tour shows such as Friendly Fire, Leashed and most recently Genius 2.0 have sold out theatres around the country and garnered superlative reviews from national and comedy press. Dominic Maxwell described him as 'demonically dry', William Cook as 'sublime', and Chortle as 'an evil delight'. At the Edinburgh Festival, Genius 2.0 received the rare and highly coveted five star rating from The Scotsman – describing it as a 'Masterclass'.
On the corporate circuit, his ability to perform an entirely clean set without compromising on the laughs (but also to 'strengthen' the language when appropriate, without descending into vulgarity) and his relative maturity and reference points have made him a great hit – especially with audiences who might find some of his peers rather juvenile. He is also – to great benefit at awards functions etc – blessed with the ability to deliver from autocue with natural ease, panache and, when necessary, a good turn of pace.
Simon is also the only comedian to have appeared on both University Challenge: The Professionals, and Christmas University Challenge, representing his alma mater, Southampton, in the second, who won their heat. He also won Celebrity Mastermind with his specialist subject Sir Ernest Shackleton. He has made several appearances on various debate shows, including Question Time and the Big Questions, and appeared on numerous popular podcasts.