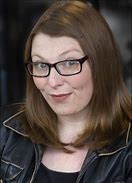 Award Winning Comedian Nina Gilligan exploded on to the comedy scene in 2011 and is now a regular on the UK circuit.
Sometimes outrageous, always hilarious, observational and Storytelling comedy for all. A persona you will fall in love with.
A bolshier Mrs Merton she's not one to suffer fools lightly so watch out for a razor sharp wit used at will.