Get in touch to find out more about John Hawksworth
Book this act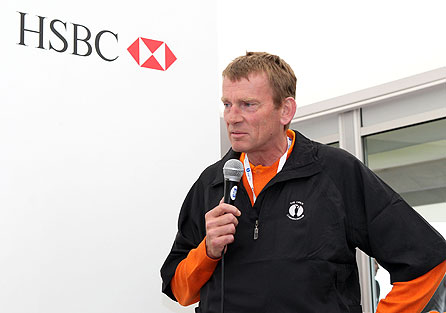 Having started playing golf at the age of eight, the sport has been a major part of John's life for well over twenty-five years.
John worked he way up through the amateur ranks, starting at county level, where he represented Lancashire, and then went on to represent Great Britain and Ireland in the 1985 Walker Cup in America. His team mates included eight times Order of Merit winner Colin Montgomerie, and on the opposing side, the likes of major winner Davis Love III.
John then progressed to the professional ranks where he played on the PGA European Tour from 1986–2000.
He started working within the TV industry in the mid 90's but became regularly involved with television commentary from 2000 onwards.
His media career started with Talk Sport Radio before being summoned to the BBC for a voice test after which he was offered a position as an on-course commentator for BBC Golf.
With over 25 years of golfing knowledge and experience plus a proven track record as a commentator and interviewer, he is regularly in demand to appear as an after dinner speaker at a wide range of different venues.
He will entertain your guests with his golf stories and experiences through the decades. From playing in the Walker Cup with Colin Montgomerie to the trials and tribulations of the European Tour and right up to the present day as a golf commentator and pundit.
He will take you through his travels across the continents with stories such as him coming face to face with a gun toting American on a course in Florida, nearly missing the British Open because of overzealous Marshalls and being deported from Czechoslovakia at gunpoint!
John is also available as a corporate commentator – Corporate Commentary is an entirely new concept for corporate hosting at golf events.