Get in touch to find out more about Duncan Goodhew MBE
Book this act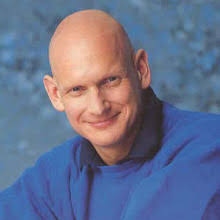 Duncan is a former Olympic swimming champion and is one of the worlds instantly recognisable athletes. Duncan was Captain of the GB swim team at the 1980 Olympic Games where he won gold in the 100 metres breaststroke and a bronze on the 4×100 metres medley relay.
This was merely the beginning for Duncan Goodhew who quickly, at the age of 23, adapted the lessons learnt in the pool to assist business teams to find inspiration and effective ways to overcome the obstacles to success. Inducted by IBM, he has worked with 100's of leading businesses and organisations.
Duncan Goodhew's business experience stretches form arranging large sponsorship to corporate fundraising and business introductions.
In his book, Sink or Swim, Duncan Goodhew draws on the events of his own life and the long and arduous grind of training for competitive swimming, where your skills will be judged on a performance which is over in less time than it'll take you to read this paragraph.
He addresses such issues as how to get yourself motivated (as well as how to stay motivated) and, perhaps most important of all, that success is an entirely individual matter. This is a book which can be applied to home and family life as well as life in the office and addresses the issue of making sure you set your own criteria for achievement – rather than simply meeting the expectations of other people.
He is also the author of the motivational book "Fix Your Life Now." Duncan's vast experience in sport and personal experience of striving to be the best and the challenges one faces, along with his comforting and personable manner makes him an ideal speaker.ed the nature of success – and shows you how to achieve it.