Get in touch to find out more about Debra Searle MBE
Book this act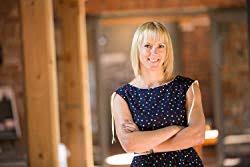 Having launched her second company, Shoal Projects Ltd. in 2002 she is now focused on building up work in the three major areas of adventures in collaboration with a sponsor, adventures for television/writing and adventure based motivational speaking. Debra works with organisations large and small (IBM, Lloyds TSB, Microsoft, Boots) to motivate and inspire their workforce.
Debra Searle is honest, open, warm, funny and friendly. She has a mental strength and determination that inspires and motivates all who meet her. When Debra's rowing partner left her alone at sea the sceptics gave her two days tops.
Debra's overwhelming positivity and 'go for it' attitude are contagious, while her modesty is endearing.