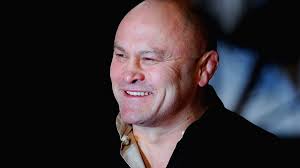 Brian Moore originally trained as a solicitor, becoming a partner in not one but two law firms. Brian carried on as a practicing solicitor throughout his rugby career.
Brian's attached name on the rugby pitch 'The Pitbull' speaks for itself, he was certainly persistent and was known for just never letting go.
He gained 64 Caps for England and went on 2 British Lions Tours, 1989 Australia and 1993 New Zealand. He was part of an England team that won 3 Grand Slams and in 1991 was voted Whitbread Rugby World Player of the Year.
Brain is now a non restrained sportsman-turned-broadcaster, never failing to say exactly what he thinks as in his After Dinner Speaking, one not to be missed.