Get in touch to find out more about Alistair McGowan
Book this act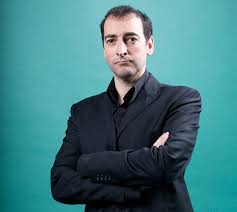 Alistair McGowan is probably best known to British audiences for The Big Impression which was, for four years, one of BBC1's top-rating comedy programmes – winning numerous awards, including a BAFTA – and for his recent much-admired ITV1 sports-comedy You Cannot Be Serious.
After graduating from the Guildhall School of Music and Drama in 1989, Alistair began working as a stand-up comic and was soon a regular at London's Comedy Store and appeared at The Edinburgh Festival and on the 1996 Royal Variety Show. 2009 saw him return to stand-up and embark on his first solo National tour – 'The One and Many…' and he appeared on Live at the Apollo. In 2011, he also appeared on Jason Manford's Comedy
Rocks, twice on A Question of Sport and on The Comedy Annual on ITV1. He has been a guest on Room 101.
On television, he played Spock in Tim Firth's Preston Front, Mr Kenge in Bleak House and the title role in the quirky detective show Mayo (co-writing several later episodes). He featured in Skins as a South African rugby teacher and as the evil Piero de Medici in 13-part CBBC drama Leonardo. in 2012, he appeared alongside Dougreay Scott in The Words of Captain Scott and also narrated The Falklands Most Daring Raid for Channel 4. He has hosted Have I Got News For You? appeared as one of the grumpy old men in Grumpy Guides, has presented features on The One Show, sat in Dictionary Corner on Countdown and has been featured on the hugely popular Who Do You Think You Are?
Alistair McGowan will cover some of the biggest names and most recognisable voices in sport, entertainment and politics including Wimbledon champion and new dad Andy Murray, comedian John Bishop and football's man of the moment Harry Kane, as well as delivering brand-new comedy in his own voice. Warning: May contain puns.