Get in touch to find out more about Stewart Francis
Book this act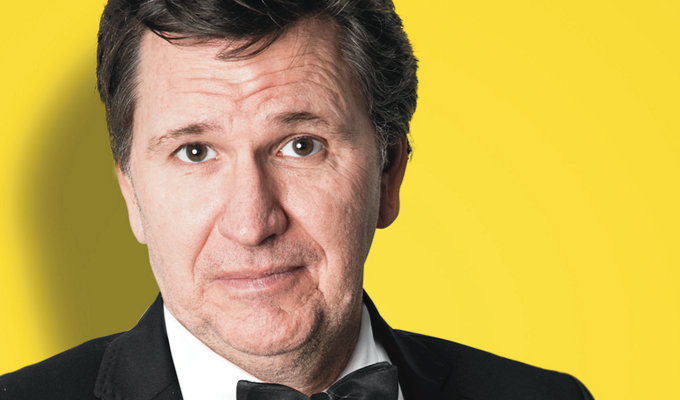 An internationally acclaimed stand-up comedian, accomplished actor and writer, Stewart Francis is one multi-talented performer.
Stewart Francis is, as he says himself, not a storyteller but a full on gag merchant. The one liners will come thick and fast but Stewart is at no time flustered, delivering it all in laid back manner which oozes confidence. He will pack in the gags without even breaking a sweat!
Stewart has many Comedy Store performances under his belt, along with performing at countless festivals such as at Halifax and Vancouver in his homeland the US and also in South Africa. Along with this he has also appeared on programmes such as Mock The Week and Not Going Out.
Following several hugely successful tours, Stewart embarked on his farewell tour – Into the Punset in 2019. Watch this space!