Get in touch to find out more about Kate Richardson-Walsh
Book this act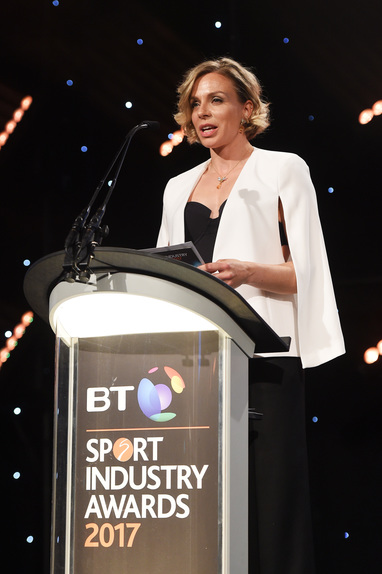 As captain of the England and GB women's hockey teams for 13 years and an international player for 17 Kate was an integral part of the squad, unanimously voted in her by her teammates for her ability to lead by example, nurture talent and bring the best out of people.  Her career started in 1999 and she reached the pinnacle of the game, amassing 3 Commonwealth Games medals as well as bronze at London 2012 and of course Olympic gold in Rio. Glory however did not always come easily – in London 2012 Kate's jaw was broken in the first match, but her determination was on display as she returned after only 2 games to play with a plate in her jaw and a facial mask. In 2014 the team hit a new low with a 10th place finish at the Hockey World Cup when they had arrived as favourites.
Such experiences form the bedrock of Kate's speaking, as she shares her personal experiences of leadership, team building, goal setting and high performance. Away from the field she also reflects on the importance of inclusive diversity. Having married her team mate Helen in 2013, Kate describes hockey as her 'safe space', a family which accepted her for who she was and whose only expectation was that she gave her best every day.
As a female leader who reached the pinnacle of her career she also speaks passionately about equality of opportunity for women and the need for flexibility in what a leader should look and sound like. Her own early attempts at leadership she readily admits were underwhelming, until she realised that she needed to find her own style, which was not necessarily a kind that she had seen before. In her words 'You need to see it to be it'. In other words, the more diversity we see in leadership, the more women will have the confidence to think it is something that they can do even if they don't fit a stereotypical mould.
With thought provoking content combined with a natural sense of humour and down to earth persona, Kate receives glowing feedback and has quickly established herself as one of the most in demand speakers around.