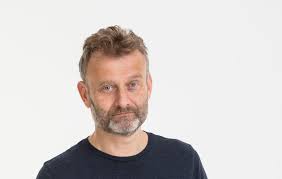 Currently starring in BBC 2's hit topical panel show Mock the Week, and BBC1's hit sit-com Outnumbered, Hugh also writes and presents Radio 4's award winning comedy The Now Show (currently in its 27th series).
Hugh Dennis began his performing career in 1985, as one half of double act "Punt and Dennis". Most recently Hugh and Steve Punt have toured their live show STUFF AND NONSENSE around the UK. Hugh gained his degree from St John's College, Cambridge University.
TELEVISION
OUTNUMBERED
Hattrick
BBC1
MOCK THE WEEK (Team Captain)
BBC 2
HAVE I GOT NEWS FOR YOU
Hattrick
Guest Presenter
QI
BBC 2
Guest
MY HERO (series 1,2,3,4)
Hugh is both a thoroughly entertaining after dinner speaker,and is an exceptional corporate awards host.