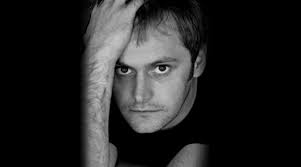 Dom Woodward is a breath of fresh air on the comedy circuit. His witty charm and clever tales make him one not to be missed. Dom deals with every day issues, relating to the audience with his obvservations on life.
Originally setting out to be an actor, Dom realised along the way that he could make people laugh far easier than he could a high flying job in Hollywood (we've all got to settle sometimes) and he has never looked back since, well only once or twice!!
Dom is a modern man and an extremely amusing comic, bound to storm any event. Just what we were all waiting for.
Comedy Clubs 
Dominic is always in demand as an act and compere. He regularly performs in comedy clubs all over the UK and abroad. 
After Dinner
He's great for sportsman's dinners and corporate functions and can adapt his act to any audience and he can be squeaky clean if needed.
Whether you want a comedian for a comedy night, corporate event or after dinner entertainment Dominic can provide an outstanding show. 
With over 2000 shows under his belt, Dominic knows how to tickle the funny bone of all audiences. From squaddies to senior citizens Dominic can tailor his act to entertain whoever is in front of him. 
Weddings
Dominic is the perfect comedian for weddings, he understands that due to the nature of the occasion, and the cross section of tastes and ages of the guests, the comedy needs to be clean and inoffensive, yet still funny and engaging. Dominic has a great act for weddings that is packed full of jokes, a little comedy magic, bits of other business that makes the set go with a bang and acknowledges the bride and groom but doesn't embarrass or offend.