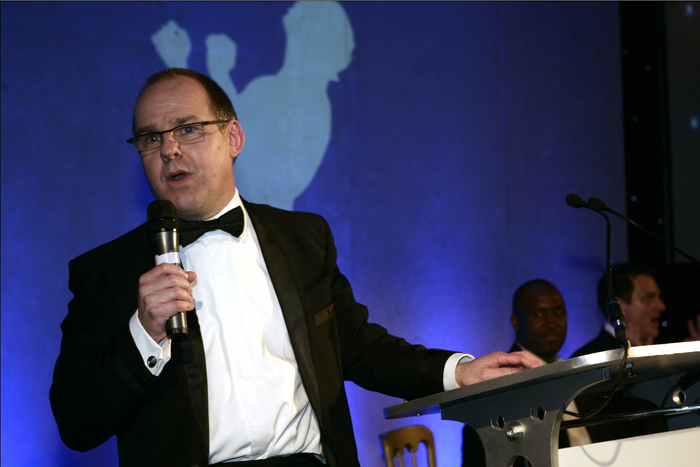 Eric is recognised as one of Scotland's finest After Dinner Speakers, Comedians and Speech Writers. He was raised in that Cultural Cul De Sac, the Creme de la Skimmed Milk of all Scottish mining villages, Newtongrange, eight miles south of Edinburgh.
Even at the tender age of 11, Eric loved the stage. His Stylophone rendition of Chuck Berry's 'My Ding-A-Ling' took the Newtongrange Church Opportunity Knocks competition by storm. In his teens he tried Ventriloquism, but ended up too heavy for the guy's knee!
After a spell at thrashing a drum kit around for a local Punk Rock band, Eric started writing and performing comic Poetry around the Clubs and Bars of Edinburgh and Glasgow.
In 2003 Eric started performing on the busy Scottish After Dinner Circuit. He has performed across the length and breadth of Scotland and the UK, picking up several After Dinner Speaking awards along the way and sharing Top Tables with major politicians, sporting greats and many Television personalities.