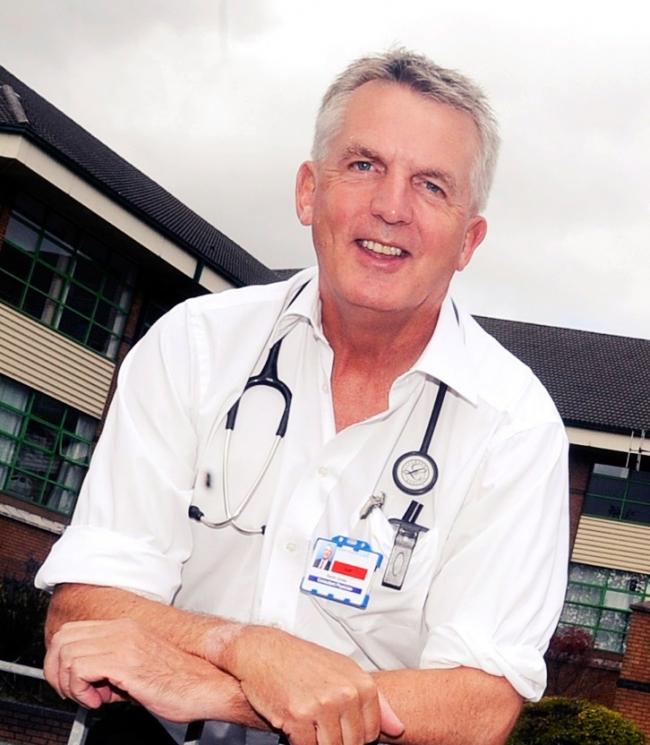 Dr Kevin Jones is a hugely successful practising consultant 'mirthologist', firmly established on the international after-dinner speaking circuit. Dr Jones proves that a doctor can both cure and entertain thousands each and every year.
He qualified in medicine from Liverpool University in 1977 and during his career has worked on the heart-lung transplant team at Papworth Hospital and at St Bart's Hospital. He is now a leading consultant chest physician.
In 1988, he spent one year at The University of Colorado in Denver; during that time he successfully avoided developing even the faintest trace of an American accent and found time to research lung transplantation. He is the author of an MD thesis: Clinical and Experimental Studies into the Effect of Prostacyclin On The Pulmonary Vasculature, a 'critical' objective for any reading list.
In his spare time he has been medical officer to Huyton Rugby League FC and medical officer to Salford RLFC.
Dr. Kevin Jones has been entertaining audiences with tales of medical practice for over 15 years; his stories come from the world of medicine and transplantation, dealing with death, illness and dying and other less light-hearted topics!
His carefully delivered 'black humour' has never offended. Kevin also talks about his experiences in the world of Rugby League.
In 2018 Kevin took his show "Telling the Wrong Man He Had Cancer and Other Hilarious Stories" to the Edinburgh Fringe and sold out each of his 5 night performances to fantastic acclaim.