Get in touch to find out more about Dee Caffari MBE
Book this act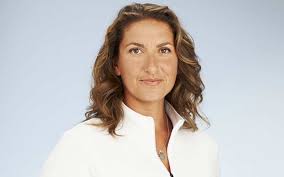 British yachtswoman Dee Caffari is the first woman to have sailed single-handed and non-stop around the world in both directions and the only woman to have sailed non-stop around the world three times.
In 2006 Dee became the first woman to sail solo, non-stop, around the world against the prevailing winds and currents and was awarded an MBE in recognition of her achievement.
Dee successfully completed the gruelling Vendée Globe Race in 2009, crossing the finish line in 6th place out of an original fleet of 30 competitors. In June of the same year, Dee and an all-female crew went on to smash the mono-hull speed record around Britain and Ireland. April 2011 saw Dee complete her third non-stop circumnavigation in the double-handed Barcelona World Race.
Dee is involved with a number of competitive sailing campaigns and continues to showcase her talents in other areas such as TV and radio presenting, motivational speaking and supporting her chosen charities.