Get in touch to find out more about Dave Fishwick (Bank of Dave)
Book this act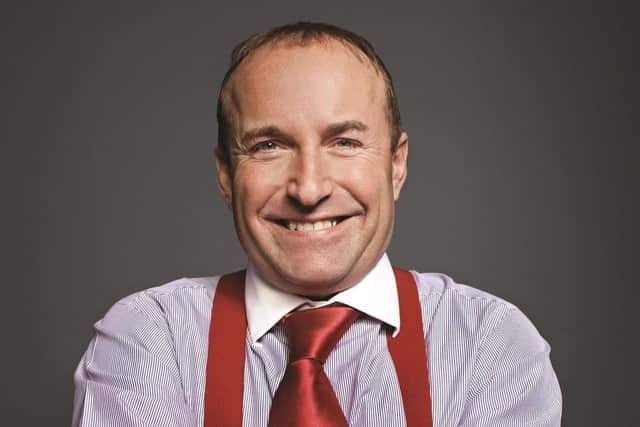 Dave Fishwick Bio. (Bank of Dave)
Dave Fishwick left school without qualifications and built six seperate multi-million pound businesses in the UK and America. He became the Largest supplier of minibuses in the UK and made government and policy-makers, industry regulators and multinational banks sit up and take notice. The star of many TV shows, including Channel 4's 'The Bank of Dave', has torn up the rule book and generated massive media and widespread interest worldwide. An expert on entrepreneurship, business and finance, he shares the story behind taking on seemingly impossible challenges, offering valuable lessons for businesses big and small.
David Fishwick, the founder of Burnley Savings and Loans Ltd, The Bank of Dave, is a charismatic entrepreneur,  businessman, investor, author and philanthropist, and now a Movie star who has championed UK banking reform through a series of television documentaries and his Sunday Times Bestselling books, Bank of Dave: How I Took On the Banks. His firm belief that ordinary working people should have access to specific financial products and services has given him the reputation of a people's champion, taking on the banks in a 'Dave and Goliath' style struggle, winning him recognition from politicians and worldwide media.
The television series 'Bank of Dave' screened on Channel 4 documented the opening of Burnley Savings and Loans, with a follow-up series named Bank of Dave: Fighting the Fat Cats. Fishwick also wrote a book by the same title describing what the venture has entailed. His notoriety spread with many successive media and press appearances, and he has had significant support for his model of banking from MPs and ministers from across the UK.
David's many TV series include Secret Millions, where he raised 2 million pounds to help disadvantaged young people across the UK and the award-winning 'Loan Ranger' Series looking at how payday loan companies exploit the poor, vulnerable and desperate. He worked with media giants Warner Bros making many television series for Channel 4 and CNBC in America that truly make a positive difference to many people's lives.
Dave is a very experienced pilot of Helicopters and planes and has the fastest-growing aviation channel in the world on TikTok; Dave's videos have gained over 50 Million combined views in just 12 months.
Dave is a 2 x times BAFTA winner, including the BAFTA Award for Best features & Factual Entertainment Programmes. It was also nominated for a third BAFTA, and he has won many Broadcast Awards, Including the very prestigious RTS  (Royal Television Society Award)
Dave filmed many series with channel 4, including an exciting seven-part tv series, How To Get Rich, Helping real people start a business. In 2020 Dave made a brand new Live 15 part series with Kym Marsh and Matt Alright for BBC1.
Dave Fishwick now has a regular live slot with GMB and This Morning on ITV and BBC1, Morning Live.
Also, Dave is now the Business Doctor in the Mail Online, the most largest digital newspaper in the world, and his many pages and columns are helping businesses grow and succeed. He also writes for the Daily Mail.
Dave Fishwick is now involved in the most exciting media project of his career. Hollywood stars arrived in Burnley to make a movie about his life for Netflix, to be shown globally worldwide!
The Bank of Dave Movie was released in the UK on Netflix on January 16th, and Bank of Dave, the Movie, hit number one in the Netflix top ten films charts. The film featured heavily on the International global news channels and has become a massive success.
Dave is now discussing with Netflix about working with them again on some amazing new projects.
Very Exciting Times Ahead!