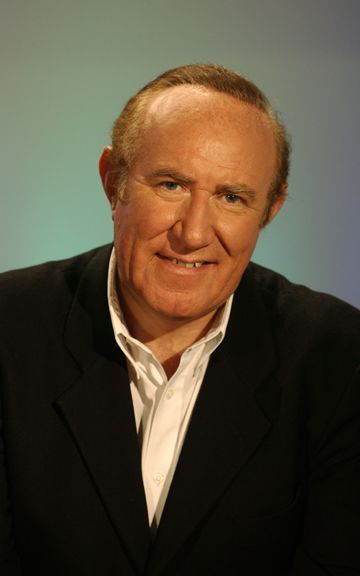 Andrew Neil is a publisher, broadcaster and company chairman. He was named Journalist of the Year 2013 by Britain's prestigious Political Studies Association and one of the 500 most influential people in the UK by Debrett's in 2015.
In March 2015 The Times said "the ultimate test for assessing whether a party leader was fit to be Prime Minister is to put them in front of Andrew Neil for 40 minutes, the most forensic interviewer in broadcasting."
He currently holds various roles: he is Chairman and Editor-in-Chief of Press Holdings Media Group, publishers of The Spectator, Spectator Australia and Apollo, the world-renowned art magazine. He is also Chairman of ITP and Chairman and joint owner of World Media Rights.
In addition to his business responsibilities, Andrew is a well-known anchorman on BBC TV. He currently presents three editions of the Daily Politics on BBC2 every week as well as the award-winning This Week on BBC1 every Thursday night. He also anchors Politics Europe, which is broadcast on BBC2, BBC News Channel and BBC World.
During his career, Neil has been House of Commons lobby correspondent in London, White House correspondent in Washington DC and Wall Street correspondent in New York – all for The Economist. He was made British Editor of The Economist in 1982.
The following year he left The Economist, to become Editor of The Sunday Times of London, one of the world's most prestigious and influential newspapers. Over the next 11 years he turned it into the undisputed multi-section market leader, renowned for its investigative journalism and scoops.
While still editing The Sunday Times he also served as Executive Chairman of Sky Television, which he launched as Britain's first multi-channel satellite TV platform. He created Sky News and brought The Simpsons to British screens.
Until recently he was a member of the International Advisory Board of Al Jazeera, the international news channel based in Doha, Qatar; and Publisher of The Scotsman Group of newspapers in Edinburgh for 10 years.
In 2019, Andrew stepped down from the long running BBC Show, This Week, and the broadcaster took the decision at that point to cancel the show, feeling that nobody could step into his shoes and continue the format as it was known.