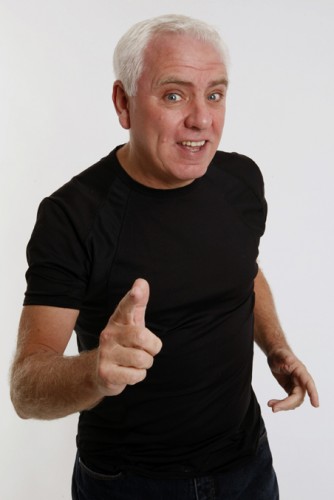 Multi award-winning Dave Spikey is one of the most sought-after comedy talents in the UK today. With a career spanning two decades, he has numerous TV appearances to his name as a stand-up comedian, presenter and actor – and behind the screens, as an acclaimed comedy writer.
Dave finally took the plunge and gave up the day job. Within twelve months he'd fulfilled his dream of writing a comedy series by co-writing and co-starring in Ch 4's critically acclaimed Phoenix Nights alongside writing partners Peter Kay and Neil Fitzmaurice.
In this truly stellar year, Dave received his second British Comedy Award with Phoenix Nights scooping the 'People's Choice Award' and Dave further earning a nomination for 'Best Comedy Newcomer.'
Dave then went on to make numerous television appearances on shows such as Parkinson and nowadays enjoys entertaining the nation at all kinds of events.